Fancy seeing you here!
Welcome to the land of happy butts! We're the ultimate destination for parents who are tired of boring, plain old diapers. Say goodbye to those sad, saggy disposables and hello to a world of colorful, eco-friendly cloth diapers that will make your babysaur's bum the talk of the town.
We know, we know--you're thinking "cloth diapers? Isn't that like washing your dishes by hand when you have a dishwasher?" No but(t)s about it, diapering is a crappy chore. But trust us, once you see the adorable prints and feel the softness, you'll never look back.

We're on a mission to make diaper changing a little more fun (yes, we said FUN), so grab a cup of coffee (or something stronger, we won't judge) and get ready for a wild ride. Are you ready to join the cloth diaper revolution? Let's do this!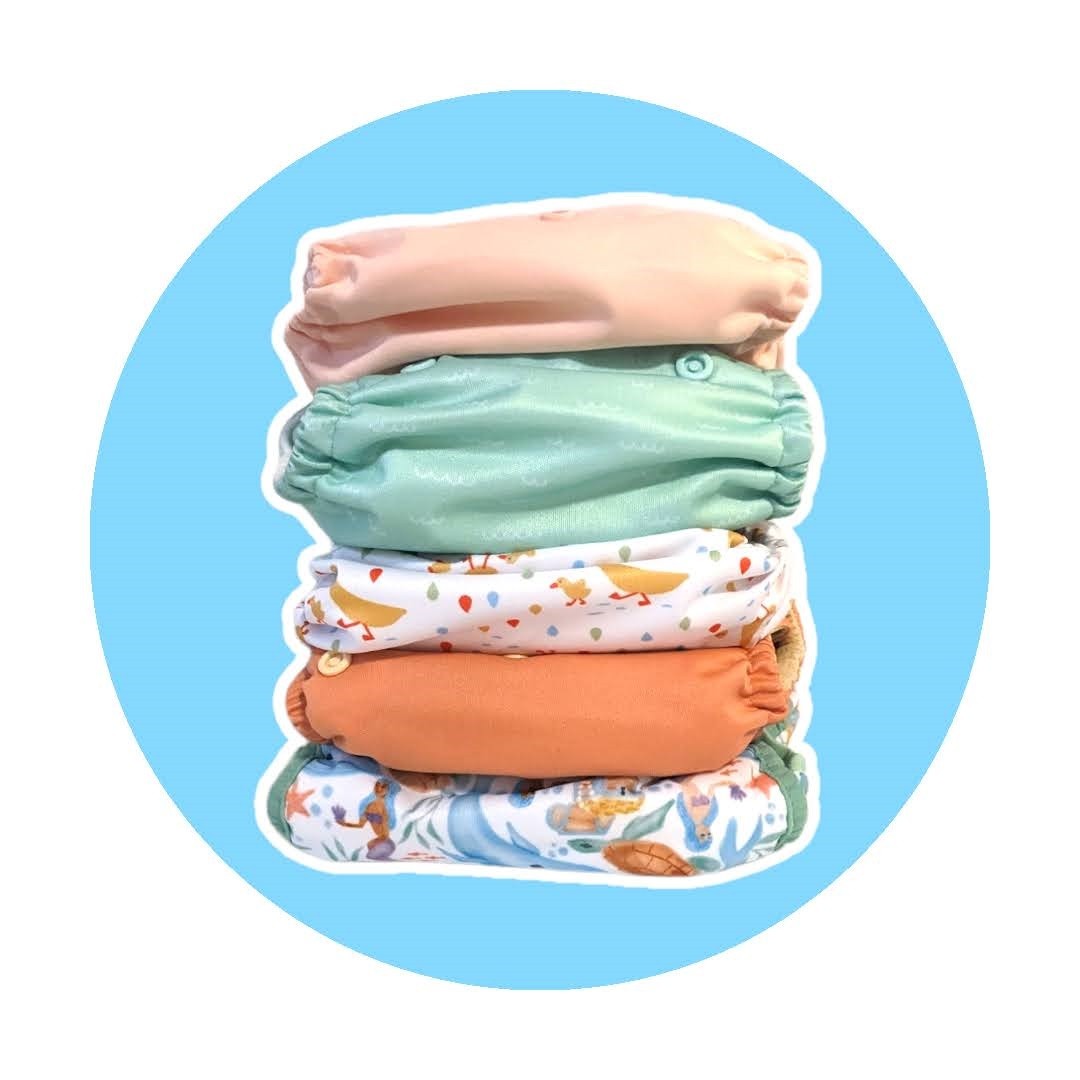 Featured Brands
Prepare your baby's bum for the VIP treatment with our hand-picked selection of diaper brands that are so amazing, you'll want to start a fan club for them. From the softest fabrics to the most adorable prints, these brands are the real diaper MVPs.
Check Out Our Brands
Let customers speak for us